After reading Carlo Garganese's coy attempt at reducing what Cristiano Ronaldo and Lionel Messi have given to the footballing universe blessed enough to witness them in full flow to a number of 'lucky' coincidences and luck of the draw as regards the era that they find themselves playing in. I thought I might take a crack at correcting the misconception that either player would have struggled to be relevant in another era of football.
In what could be seen as the footballing equivalent of your grandad saying "you youngsters have it easy, in my time…" Mr Garganese touched on the changes in the offside rule as a major reason why both players have ruled the world of football for the past decade. This is at the very least an affront to two players who have scored every type of goal imaginable, from acrobatic goals to long range efforts to tap ins. Until Ronaldo's 31st birthday, neither player would have been described as a player who plays on the shoulder of the last man looking to beat the offside trap. Perhaps that line of argument could be made in the cases of players such as Inzaghi, Van Nistelrooy and Chicharito, but not Messi who jinxes past players like they were mere cones or Cristiano who can hit a coin from 30 yards with the ferocity of a shotgun.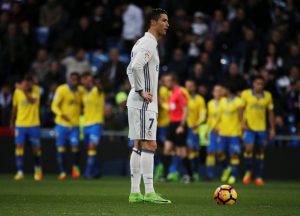 Next he talked about the nature of the footballs being used. The fully plastic more volatile football has caused havoc for goalkeepers. Swerving in one direction before suddenly changing it's mind and heading towards another, a true nightmare to face. But how about the effect it has had on the forwards of this era? In a separate article seen here, you discuss how the ball is generally harder to play with, with the ball more "bouncy" and more volatile than its predecessors, it is harder to control/kill, harder to chase an errant touch, harder to control while running at top speed. It is harder now, with the footballs to dribble than at any other time in history. Would Maradona's slaloming run against England in 1986 have been possible if he was playing with a Jabulani? Maybe, maybe not.
It is also harder to pass with and harder to be be passed to. A pass that misses its intended target by a matter of inches is already out of play or in the hands of the goal keeper before the player can think about chasing it. And most key in this context it is quite difficult for forwards to aim their efforts, the level of precison needed when striking a ball is also at an all time high because you never know if the ball is going to believe your intentions or just simply hurtle in a direction of its own liking. Anybody who has played with a new era ball would tell you that a slight bubble or a misstep could be the difference between hitting the bottom corner or hitting row Z. Baggio's penalty in the 1994 World Cup final was a freak incident seen very few times before, but now, few penalty shootout are complete without an effort that ends up in the hands of an unsuspecting spectator. Both Ronaldo and Messi have had their days and Sergio Ramos is perhaps becoming a master of the art.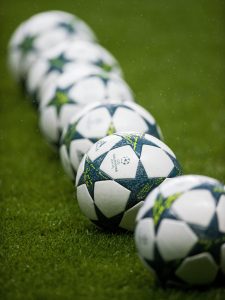 And now to another common misconception "the art of defending is dead". While I must agree that Man for Man the quality of the best individual defenders has dropped in comparison with the Maldinis and Baresis. But the way teams are set up to defend now has evolved beyond having 3/4 destroyers at the back while the other players go about their business unperturbed by defensive responsibility. Looking at the way teams that are heralded for their defensive solidity play, you will find that every single player has to put in a defensive shift, even the forwards, as teams now take a holistic approach to defending. A teams defending can be undone by a striker not being conscious enough of his defensive duties. Teams can scarcely afford a fantasista type player that can just freely roam and neglect making a defensive contribution. Teams now start defending long before their defenders can clearly see the ball.
Some teams such as Barcelona and Bayern defend not by tackles and interceptions but by starving the opposition of the ball through quick/high press and holding on to possession. These methods of collective defending have in fact proven to be largely successful. With all the goal scoring records that fall willy nilly, it is easy to forget that defensive records have also been broken. Least goals in the EPL was achieved by Chelsea's 04/05 squad while Bayern Munich in 2014/2015 conceded 18 goals and in 2015/2016 did one better and conceded 17, a new German record. Atleti's 18 goals in 38 games in 2015/2016 means they have the joint lowest goals conceded/games ratio in Liga history 0.47 along with Deportivo in the 93/94 season. The top 4 in teams of that particular ratio in the La Liga consists of 3 teams from after the year 2010. If you check the progression of World Cup goals/game and highest goal scorers, the earlier world cups had average goals per game as high as 5.4. From 1994 onwards(new offside rule) no tournament has had a goal/game ratio up to 3. Compared with the 7 of 14 tournaments that preceded that one including 4 that went over the 4 goal mark and one that was just under. Also in the 6 editions after the 1990 tournament, only Ronaldo the Brazilian phenomenon has top scored with 7 or more goals, compared with the 8 top scorers from before 1990 with 7 or more goals and a further 1 player who scored 7 but wasn't the top scorer. If the art of defending is dead now, then it must have been even more bereft of life then. I should also mention that the average defenders now are ultimately more prepared to face star players than before. Players mostly only heard about Pele, Maradona, Cruyff etc so that when they saw them in person, they quivered from stories they had heard, but today defenders and teams spend hours analyzing videos and performances, preparing to face players such as Ronaldo and Messi. This the need for hardmen such as Gentile and Baresi is somewhat reduced. Which brings me to the issue of referee protection, let us not forget that some of the challenges Messi endured in Clasico games against Mourinho's Real Madrid would not be out of place in a Bruce Lee-Jet Li cross over movie.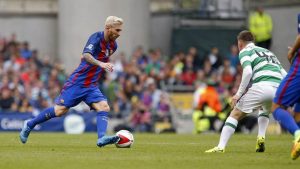 The idea of a super club is in fact not new, Real Madrid in the 50's, Santos in the 60's and yet they were both caught. The 'super clubs' may not even be caught by mere spending, even though more teams especially in England are getting more financial muscle. The Manchester clubs are a great example of this. The most expensive player in the world does play for United you know. I digress, feats such as Greece at the Euros in 04 Portugal in 2016, teams such as Atletico Madrid, Leicester, Montpelier, Porto, Iceland, Borrussia Dortmund, RB Leipzig have proven, the gap between the top and the bottom of the talent pool is getting smaller and names on a team sheet will soon count for very little.
Finally, and I don't know how this seemed to skip the mind of a revered writer of the ilk of Mr Garganese. There have been hundreds of thousands if not millions of registered footballers that could have taken taken advantage of such luxuries as lush green pitches and medical advancements, but only 2 have won 9 Ballon d'ors, scored over 1000 goals between them scored 199 UCL goals. Only Cristiano Ronaldo and Lionel Messi. Let us not devalue the greatness of this Clasico couple.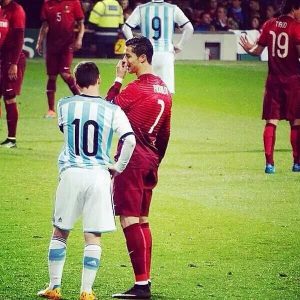 Article by: Ayoola Kelechi, @ayoola_kelechi
Comments
comments