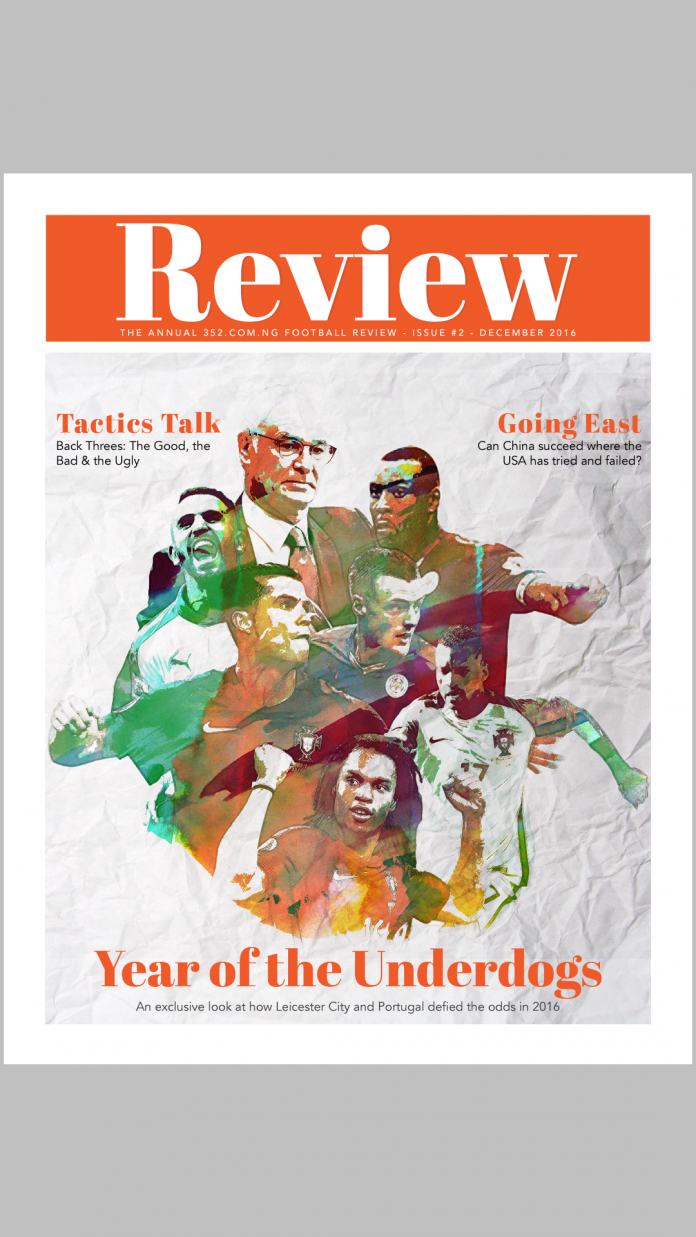 As far as weird years are concerned, 2016 ranks up there with the weirdest. In football terms all sorts of freak results were thrown up with a few less than surprising carried along too.
If at 352, we didn't review it for you, it would be unfair and a horrid way to kick off 2017. Thus, we got together and picked the biggest stories and highlights from the past 12 months and  put together a snazzy package just for you!
Some of our best contributors tackled the fairy tales Leicester City and Portugal delivered. Others focused on the constantly changing tactical landscape, delivering the best analysis you can find anywhere.
In essence, we just had to say thank you to every single one of you who keep coming back for the banter, news, analysis as well as quizzes and giveaways. This is our 2016 Review and we just can't wait for you to dive in.
Grab it, share it, and arm yourselves with top notch wisdom for free. Also, you can download it here for a wonderful experience !  Get it on Dropbox too!
Enjoy it folks!‎‎
Comments
comments