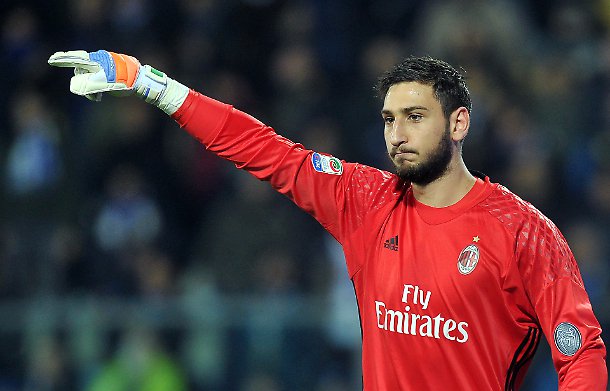 The Golden boy is an award given by sports journalist to the best U-21 player for the calendar year playing in Europe. It is one of the most prestigious awards in European football and can usually be a pointer to the potential that a player has and just how well his career would go. The award which was started in 2003 has been won by some high-profile names with the likes of Wayne Rooney, Lionel Messi, and Paul Pogba all winning this award. The shortlist for the 2017 golden boy has just recently been announced and here is a look at all of the players. Read Part 1 here.
Youri Tielemans (Anderlecht/AS Monaco)
Widely regarded as one of the brightest prospects in football at the moment. The Monaco midfielder is the youngest Belgian ever to feature in a Champions League match starting a tie against Olympiacos at the age of 16 years and 148 days during his Anderlecht days. He was crowned Belgian Professional footballer of the year for 2017 and was also included in the UEFA Europa League team of the year and he was the second youngest player in the squad. And he rejected a move to Arsenal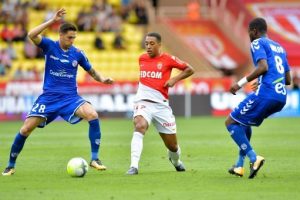 He's an energetic central midfielder with exceptional passing, very comfortable on the ball and also a proven long-range shooter having made a habit of scoring screamers in the Belgian Jupiler League. He is one of the favourites to scoop the award.
Gianluigi Donnaruma (AC Milan)
When you find yourself possessing the ability and the capacity to either end or postpone the end of a Banter-Era of a seven-time Champions League winner, it is allowed for you to call yourself the stuff. That is the position that Gianluigi Donnaruma, 18, found himself when he was scheduled for talks with the hierarchy of AC Milan in August 2017. What followed, of course, was a controversial decision to leave and then a more controversial turnaround due to pressure from all quarters. Talk about a transfer fracas with a fairytale ending.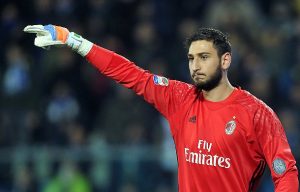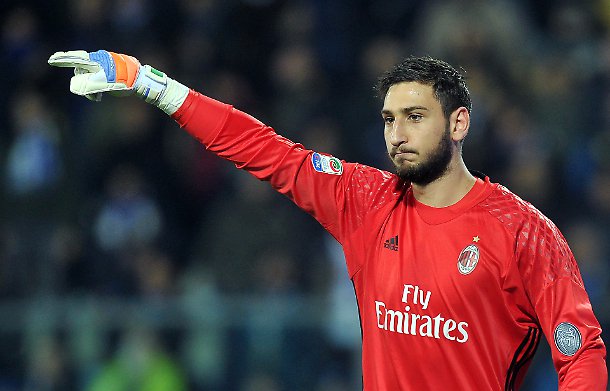 His debut was granted him by Sinisa Mihajlovic, who opted to try him after an injury to his first choice Diego Lopez. Gigi, however, made the spot between the sticks his own with a series of impossibly stellar performances which also managed to propel his side into seventh place and with that into Europe. Blessed with a large frame, a widespan and over-the-top confidence, Gigi has found himself in a very ideal situation as an important part of what is set to be another successful period in AC Milan and also as the successor to namesake Buffon (whenever he chooses to retire) ahead of other talented Italian keepers Scuffet, Meret and Perin. Buffon, please retire.
Steven Bergwijn (PSV Eindhoven)
The Eredivisie is one league that produces and showcases exceptional young talent in their droves and Bergwijn is the latest in PSV's production line. He has been with the club since he was 13 years old and made his Eredivisie debut in 2014 but had his breakout season in 2016/2017 playing 25 games although mostly as a sub but still pitching in with 2 goals and 2 assists.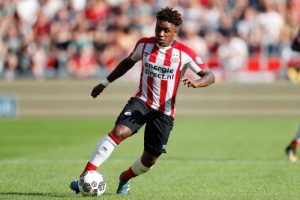 The new season has seen the pacey energetic winger become more of a regular for PSV and he has started 5 games and made 1 substitute appearance, scoring twice and laying on 1 more for his teammate. Quite a tricky customer, he has registered an average of 4.36 take ons per 90 minutes this season with a 73.91% success rate. He will definitely be giving Eredivisie defenders hell for as long as he stays in the league which given his prodigious talent may not be too long.
Reece Oxford (West Ham/Borussia Monchengladbach)
The first time I noticed Reece in action was 2 seasons ago in the Premier League when the Hammers played the Gunners at the Emirates. Reece put up a performance that left his name on the lips of almost everyone who watched the game.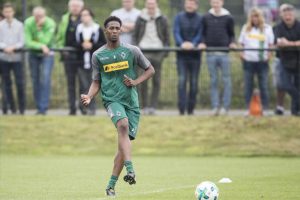 Unfortunately, that has been his one major highlight as he's managed a meagre amount of appearances for mother club, West Ham and loan destinations Reading and Borussia Monchengladbach. His inclusions raised a few brows and attracted a lot of stick for the organizers. Although the season has just begun, if given more playing time at his new loan destination then we may see replicas of his Emirates performance.
Emre Mor (Borussia Dortmund/Celta Vigo)
The Danish-born Turkish midfielder comes as no surprise on this list. Mor who has just completed a move this summer to Celta Vigo from Dortmund for a rumoured £12million pound is considered one of Europe's brightest young stars. All though not a clear favourite to win the award or having impressive stats like clear favourite Kylian Mbappe or the likes of Marcus Rashford or Ousmane Dembele, It will be wrong to judge Mor based on stats alone.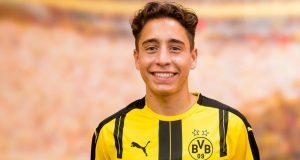 Despite just racking up only 3 career goals which falls short of the exploits done by The Mbappe's and Rashford's, Mor has been brilliant every time he has been on the pitch. With his pace and his immense dribbling skills, he can breeze through defences easily; he is also capable of creating chances and shooting from range and has even been compared to Messi. Like most U-21 players he is not done yet and there are certain areas he can add to improve his game such as physicality, defensive contribution and his overall passing. It is no doubt that he is one of Europe's brightest talents.
Article by:
Clinton Samuel, @cleanthing_
Nnamdi Chukwukelu, @nnamdijuugo
Ayoola Kelechi, @ayoola_kelechi
Lucy Ukwa, @lucedior
Eniatorudabo Abomaye Jr., @yicky_
Comments
comments